If you follow me on Facebook or YouTube, you'll know that we recently had to put our beloved cat, Nova, to sleep. It was a horrible time and we never expected to lose her so soon (she was almost 9), but we're getting used to life without her.
There's not much I really want to say about her last few days because they were very difficult for us, but our Vet was wonderful through it all and we couldn't have asked for anyone better.
I wanted to do a painting of Nova as my way of dealing with losing her and also as a tribute to her life and time spent with us. It took a while to choose one photo, but I eventually settled on one we took when she was about six months old.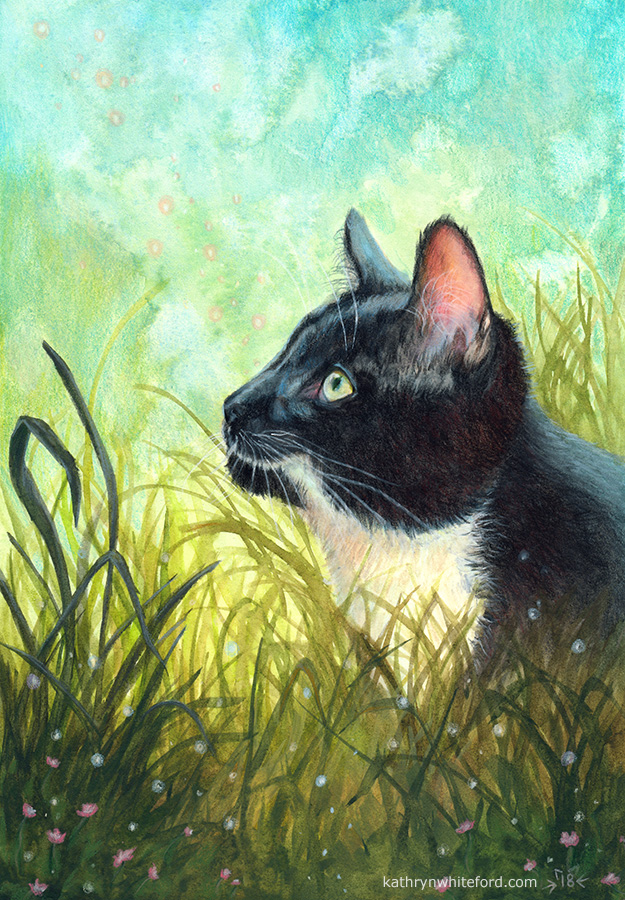 Size: 8.5×11 (A4).
Medium: Caran d'Ache Luminance and Faber-Castell Polychromos coloured pencils over Sennelier watercolours on Arches smooth 300gsm watercolour paper.
We spent some time in our backyard with her on the day we said goodbye. This photo was taken an hour or so before…
She was a beautiful girl and I really do miss her, but I'm thankful for the years we spent together. I'll probably do more paintings of her in the future, there are lots for me to choose from! 😉